Do you want to add some extra space to your home? Extensions and conversions are both great options, each with their own pros and cons. Depending on what you need will depend on which option you go for, so it is important to do your research beforehand. To get you started, we have made a handy guide discussing extensions and conversions.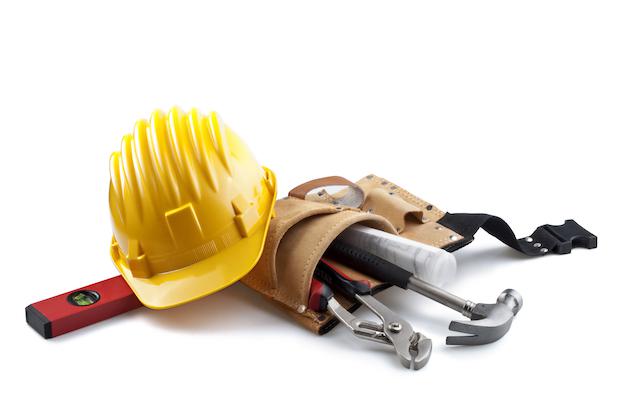 Extensions
A home extension means adding extra space to your property. For example, extending your kitchen outwards by a few meters, but also decreasing the space in your garden. Because extensions require extra space initially, they are only suitable for homes with gardens or surrounding land. The size of your extension depends on the space you have available since you can add fully functioning rooms if you have enough land.
Advantages
It adds space to your home
Improves functionality
Improves the value of your home
Disadvantages
Planning permission may be required
You need to have space availble to extend onto
Tends to be the more expensive option
Can take longer
Conversions
If you don't have space around your home, conversions are another option. You can convert spaces you rarely use into functional rooms, helping your home feel more comfortable and spacious. For example, you can convert your garage into another bedroom or living space if you rarely use it. Your loft could be converted into a spare bedroom. If you have a storeroom near your kitchen you could use it to extend the space you already have.
Advantages
Doesn't need any external space
Optimizes space you already have
No need for planning permission
Usually will be the cheaper option
Usually takes up less time
Disadvantages
Won't change the appearance of your property
May not add value to your home
The space you can add is limited
In conclusion...
Extensions and conversions both add space to your home, helping it to feel more comfortable for you and your family. The main difference between the two is that extensions take up external space that not every home has. However, conversions can be just as good, as well as being cheaper!
Need a home extension or conversion in Greater Manchester?
We offer our building services across Greater Manchester, Cheshire, Salford, Trafford and Warrington. We have years of experience with extensions and conversions, so can help you out with any questions you may have. If you still aren't sure which is best for your home, get in touch today. To contact us, give us a call on 07850056293, fill out the contact form on our website, or email us at a4build@icloud.com. We hope to hear from you soon!